Our top pop culture recommendations for the month of June.
Jeff's Pick
Space, The final frontier. Where no one has vacationed before….
My pop culture pick this month is the Exoplanet Travel Bureau, a website developed by NASA's Exoplanet Exploration Program. This program is NASA's ongoing project to "seek out" habitable planets and life beyond our solar system.
The Travel Bureau is a wonderful combination of creativity, imagination, and actual scientific data collected and archived from the Kepler and Hubble missions.
The premise of the site is an imaginary travel agency that promotes exotic destinations on planets that could be habitable based on the known data. Each of the planets selected has a neat-looking travel poster that promotes the potentially unique aspects of visiting there. For example, the tagline for Kepler-16b is "Where your shadow always has company," because this system has twin suns.

The really cool feature, though, is that NASA has created a virtual 360-degree landscape for some of the planets. You can check out these vistas on your computer, or better yet, with the VR headsets available for smartphones. You can rotate around and take a look at what scientists think the surface and sky may look like based on the (admittedly limited) data collected. There are no actual photos of the planets' surfaces since they are many light-years away, but by using what we know from long-range observation, they've made their best estimation.
I'm all for any projects that help us imagine a future where humans may actually set foot on these planets. Hopefully the locals are welcoming and we don't make pests of ourselves.
Annabel's Pick
In short: Parachute is a local ice cream company based in Victoria, BC and they make THE BEST ICE CREAM I'VE EVER HAD.
Okay, there was some debate in our office whether ice cream is a "Pop Culture Pick", but I will defend my love of ice cream vigorously.
What makes Parachute so good? The baked goods they lovingly tuck into their ice creams. One of the co-owners, Robyn Larocque, also owns the Victoria Pie Co. based in the Hudson Market. It's these locally baked goods that appear in some of their very popular flavours. Piescream (which might just be my favorite) wraps chunks of apple pie in cinnamon-vanilla ice cream.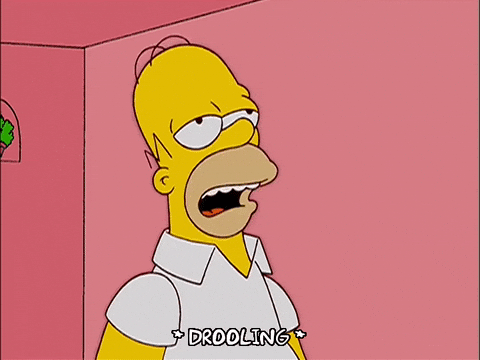 Other popular picks in my family are the Mexican Chili Chocolate (so spicy and rich), Cinnamon Bun (yes, chunks of cinnamon bun!), Birthday Cake (my daughter's go-to) and a new favorite Oatmeal Chocolate Chip (chocolate-chip oatmeal cookie bits in vanilla ice cream). Parachute also make their own waffle cones that are crisp on the outside but soft on the inside — perfect.
Parachute HQ is growing with the evolving Victoria food scene and the Rock Bay food district. Some of the other lovely folks making delicious things are: Hoyne Brewing Co., Singing Bowl Granola, 49 Below, The Coffee Lab, Moon Brewery, Saltchuck Pies, Victoria Soda Works, Jenny Marie's Cracker Company and Holy Homous.

To get your own taste of ice cream love, you can visit their main scoop shop on Bridge Street or their new summer pop-up shop at Uptown. The flavours are always rotating and they also offer yak milk and vegan flavours.
I recommend trying all the flavors you want. Those little spoons deliver the perfect taster and the lovely folks behind the cooler never complain, no matter how many you try. My final tip is get the 1 scoop, 2 flavours. It's big, but not unmanageable and you get to sample two delicious flavors.
Bon appétit!
Chloe's Pick
In short: This book offers a true "day in the life" experience of the Victorian era.
Chapter by chapter, beginning with the morning wash and ending at bedtime, Goodman takes the reader through an ordinary 19th-century day as it would have appeared across the period (1837-1901) and across the social classes.
Ruth Goodman is certainly an authority on the subject — she lived for a year as a Victorian woman for the BBC series Victorian Farm. How to Be a Victorian differs from most history books in that respect: it draws not only from historical writings and extensive research, but also from the author's own experience wearing corsets (took some getting used to but provided excellent back support), cooking on a kitchen range (she lit herself on fire), and styling her hair with bandoline (she found it very similar to modern hairspray).
Although the book also covers broad topics like sport and leisure, work, and education, I most enjoyed learning about the mundanities of personal grooming and hygiene that you never see in literature from the period. (Of course, this omission makes perfect sense — it would be strange for a novel to go into explicit detail about the character's hair products and the specific utility of each of her undergarments.) Nevertheless, despite having enjoyed my share of Dickens, Brontë(s), Conan Doyle, Wilkie Collins, George Eliot, etc., etc. — I still had no idea if Victorians like, used toothpaste…at all…?
Turns out they did, but it's probably not like the kind you use. The main ingredient was an abrasive; most often chalk, powdered cuttlefish, or charcoal. Instead of the fresh minty taste we're used to nowadays, Victorian "dentifrice" tasted more medicinal — it was usually flavoured with camphor or burnt alum.

Some more fun facts:
The average range of waist size in women's clothing was 19 to 24 inches.

 I took a tape measure to my own waist and found I clock in at 27 inches — a figure that would be considered "matronly", according to the author. I'm sure that after a lifetime of corset training (girls generally started wearing them around age seven or eight), I would fit into those tiny bodices no problem…but I'm pretty glad I don't have to. Matronly figures all the way!

The modern swimming pool evolved from the concept of the public bath

, in which the large and cheap "public plunge pool" turned out to be surprisingly popular among young working-class boys, who used it more for the entertainment than for getting clean.
Avery's Pick
99.9% by KAYTRANADA (Album)
TL;DR: Dance-y electro hip hop/soul that grooves you all the way through long projects and assignments.

Lately I've been quite drawn to low-fi/down-beat hip hop music. KAYTRANADA aggregates low-fi stutter grooves with soul and dance-y, ethereal electro melodies. The collaborations on this album are very strong, with Anderson .Paak on "GLOWED UP", BADBADNOTGOOD on "WEIGHT OFF", and GoldLink on "TOGETHER", and many more. Each collaborating artist brings a different, but well-integrated sound to the very smooth tracklist.
My personal favorite track is "GOT IT GOOD", which has a driving stuttery low-fi-esque drumbeat met with suave soul/R&B all overlaid with dreamy backup vocals and ethereal, melodic hooks.
Jenn's Pick
TL;DR: The band OK Go created this website to teach others about all the technical work that goes into their amazing music videos.
Every once in a while someone comes around and revolutionizes something that has become all too predictable. OK Go has done this over and over again with their music videos. Each video is elaborate, unique…and shot in a single take! Their creativity in both concept and execution is something that you just don't come across every day. Before you continue reading my review…watch this video (you'll be hooked after this!).
Their videos always leave me wondering: how do they come up with these ideas? How many retakes? How do they actually make it happen? Well, after years of awesome videos, OK Go has created a website they call the OK Go Sandbox for teachers. Here they show you the video and then take you behind the scenes with detailed interviews explaining how it was made.

That music video you just watched? Here's what they can teach you from it.
Physics? Check. Math? Check. Electronics? Check. Art and design? Check. OK Go uses all these skills to make a successful music video, on top of their musical talent. That's why I love OK Go: they find so many ways to inspire the next generation. Whether you are a musician, singer, artist, mathematician, or physicist, there's a place for you here.
Mike's Pick
TL;DR: Smooth soul sounds from one of the all time greats.
With the recent GDPR changes, we're all sick of talking about cookies — so let's talk about Cooke instead. I'm talking about Sam: in my opinion the greatest soul singer of all time.
In a lot of ways Sam Cooke was the first real soul singer: he was one of the first singers to cross over from the gospel circuit to the more secular pop circuit. In doing so he influenced many of the singers to follow, from Otis Redding to Aretha Franklin to Rod Stewart. He wasn't technically the greatest singer of all time, but his voice was unique, and he largely wrote his own material. Many of his songs remain staples of the soul genre to this day, despite his untimely death in 1964.
Check out the compilation album Portrait of a Legend.
***